The Clot park
20 06, 2022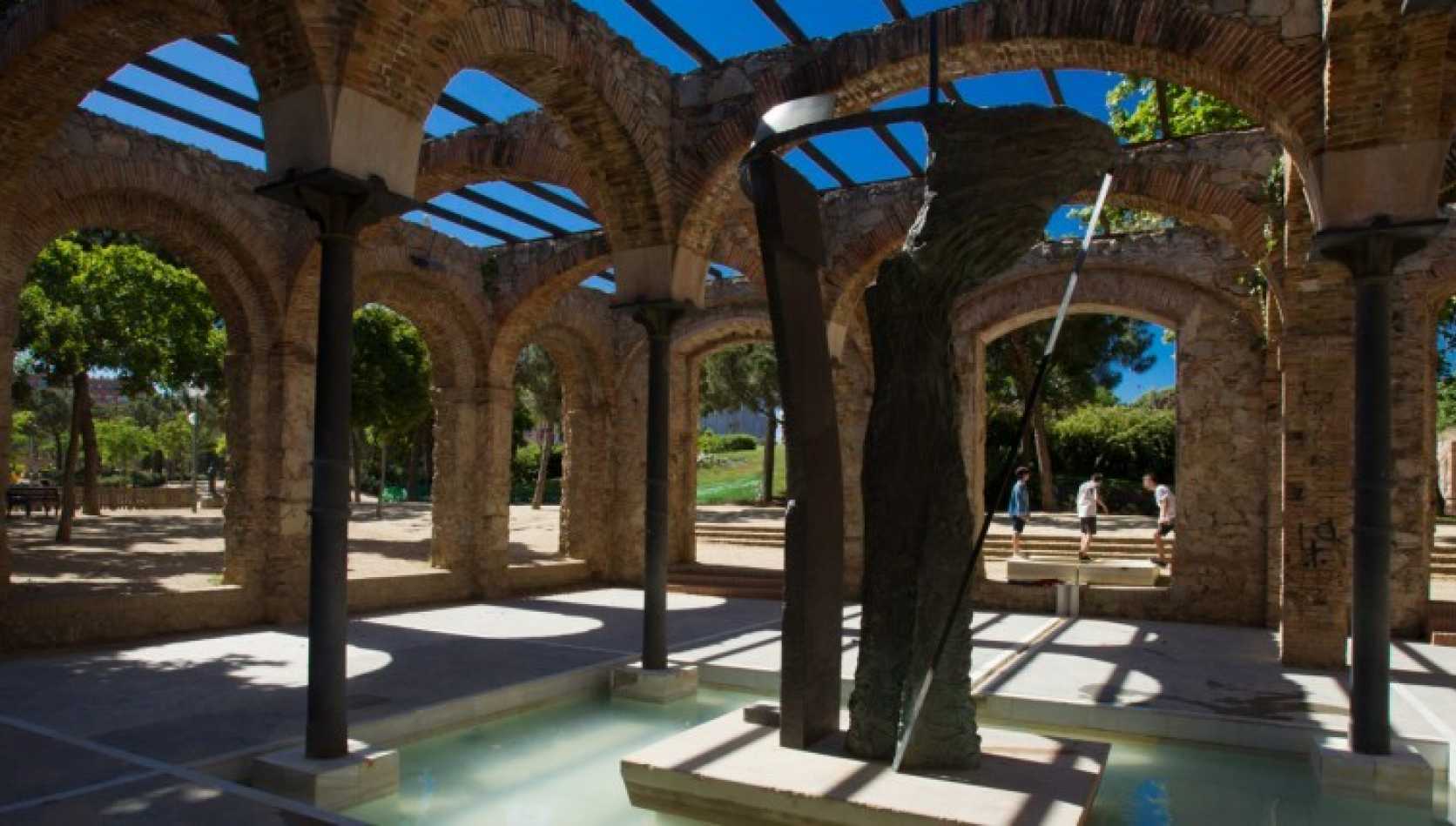 One of the green lungs of the Sant Martí district is the Parque del Clot, the result of the design in 1986 by Dani Freixes and Vicente Miranda, it was part of the new generation of public spaces promoted by Barcelona City Council in the 1980s, the first of the democratic stage.
The park was projected on the 4-hectare site where the Clot train station and the railway repair shops were located. The architects wanted to preserve part of these structures by integrating them into the park, thus giving it a unique character. The constructive remains, walls, windows, arches and the chimney define its three different spaces.
Important objectives of the project were the care of the light and generating a complexity of routes that would make the park larger.
In this urban space we find an ideal area for ball games, a good place for festivals and concerts, a grandstand for 2,000 people and a topographic accident that transforms the park into a richer and more complex space.
A park designed for the use and enjoyment of the citizen, which fuses architectural elements from the past with an environment of modernity.
Wandering around, we will discover an elevated walkway, a lake and several walls of the old RENFE workshop, with a canalization at the top that spills the water forming a waterfall.
This park is designed for the enjoyment of young people but without forgetting the elderly, who can use the petanque courts or simply have a quiet and natural place to disconnect.
The project received the FAD Opinion Award.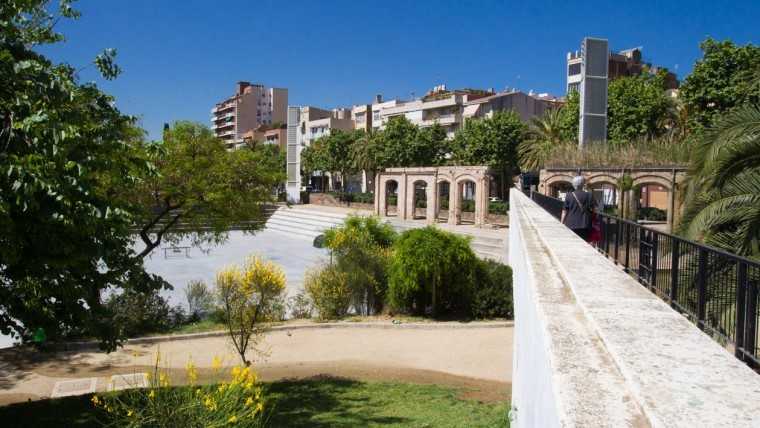 PLAÇA " LES GLÒRIES "
Prev Post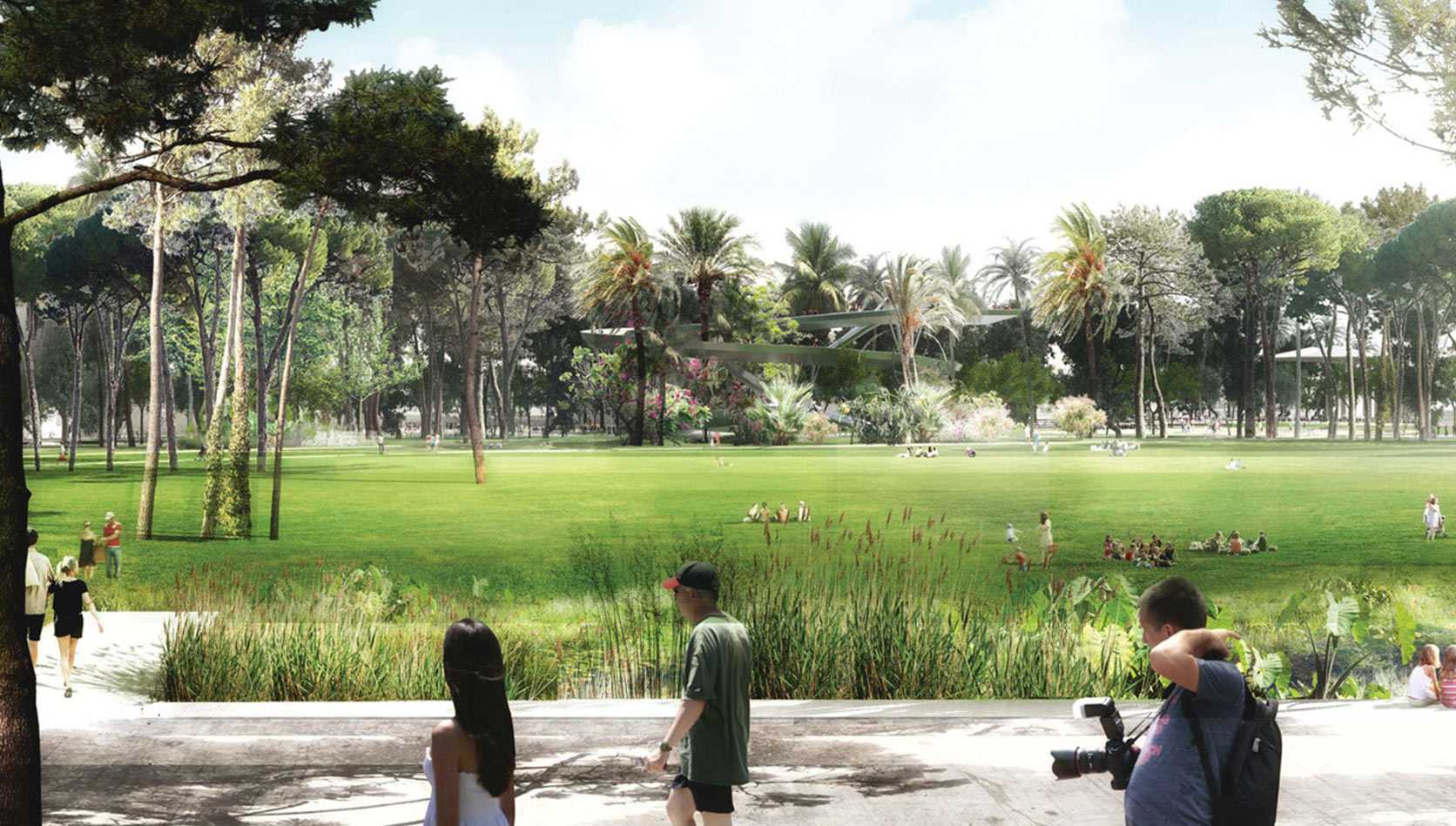 PLAÇA " LES GLÒRIES "
New constructive formulas for the pandemic
Next Post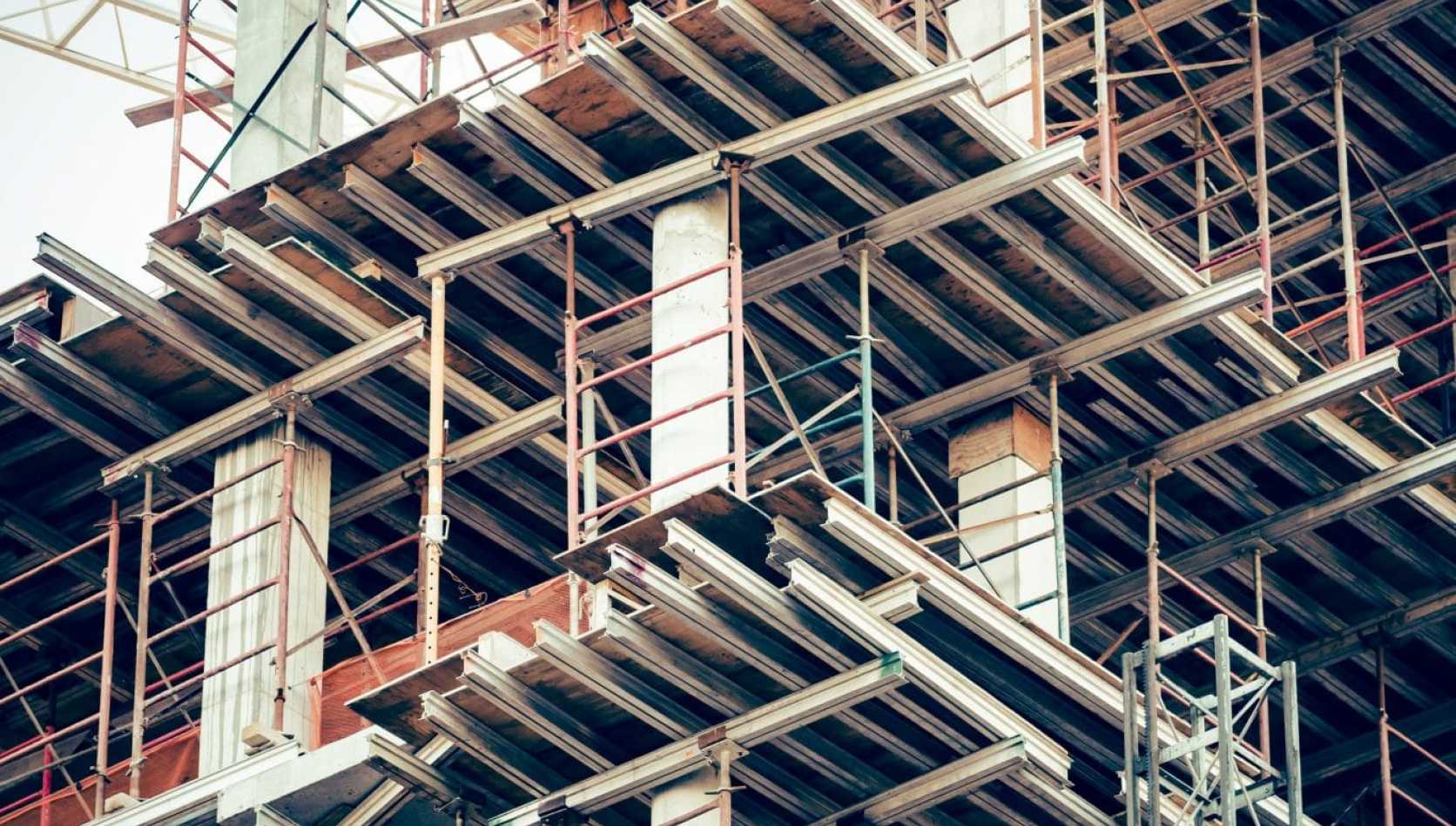 New constructive formulas for the pandemic